Raising Cents is the reliable partner you can trust with your bookkeeping, payroll, tax preparation and planning at reasonable rates. We give you a clear picture of your finances, answer all your questions and help you make the best strategic decisions to grow.
Raising Cents is a family-owned accounting firm serving Jacksonville since 2008. In that time, we have been lucky enough to support over one hundred businesses.
Although we are not CPA's, our team of accountants is equipped with knowledge from assisting over 65 clients on a monthly bookkeeping schedule. In 2021 alone, we filed over 500 tax returns and helped our clients receive $1 million in tax refunds.
Our accounting professionals complete five to ten CPE hours per year to stay informed on the latest tax laws. Learning and growing allows us to continue to provide the best tax, bookkeeping, and payroll services that our customers deserve.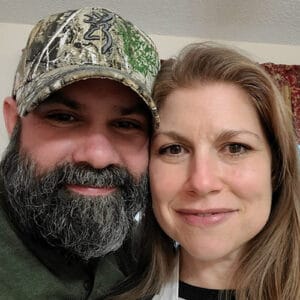 Josh Napolitano
Second-generation accountant, QuickBooks Pro Advisor and certified bookkeeper. Expertise: Bookkeeping, payroll, business tax, personal tax, QuickBooks.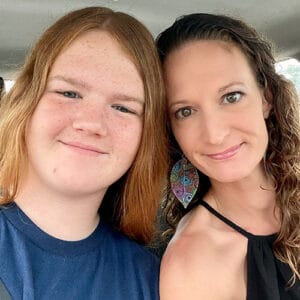 Samantha Mcgee
Expertise: Customer service, payroll, RightSignature, admin.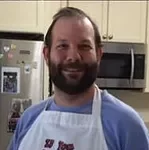 Jerry Yates
Expertise: QuickBooks Online, bookkeeping, Fluent in ASL.
Josh has been doing my taxes for a few years and has always done an outstanding job. We will continue to use his services in the future. He is quick and answers any questions that I may have in a timely manner.

Josh was amazing. We had a mess with our taxes this year, and a small business that we had setup wrong. Josh helped us fix all of the business paperwork and got our taxes done and filed quick and painlessly. We couldn't have asked for better service! Highly recommended!

My husband and I have been extremely satisfied with Josh at Raising Cents. He has guided us through every single step of the process to set up our new business LLC. He has saved us thousands of dollars by finding deductions we had missed by trying to do our taxes on

...

our own. We appreciate his prompt and professional service as he is always available by phone or email. We look forward to working with him in the future and would recommend Raising Cents to anyone looking for personalized professional tax help.

read more

Been using Josh for several years. Always happy with his services.

Josh Napolitano from Raising Cents was very professional, efficient and knowledgeable. He prepared our tax return the same day and offered other affordable services that could help us with future endeavors. He has my vote and I would recommend him for anyone looking

...

for tax and accounting services.

read more

Josh was great to work with! He helped my parents with an out-of-state tax return that was hanging over their heads. Fast service and very responsive. I'm happy to bring my tax issues to him going forward.

I had a fantastic experience here. We were able to get my taxes done in one painless session for a very reasonable price. I plan on using this company again in the future.

I give Raising Cents five stars and two thumbs up! I had a great experience when preparing my taxes. (Who knew such a thing was possible!) The staff is professional, friendly, easy to talk to and understand. I highly recommend their services.

Excellent choice for a tax accountant. Josh was efficient, informative, and worked quickly to get our taxes done. Incredibly happy with the service we received, and all was performed at a fair price. I selected the company because we are new to the area and they had

...

some of the best Google reviews, and we were not disappointed. I would highly recommend to anyone in the area.

read more

2018 Taxes was the first time ever I had paid someone to help out. I've always used TurboTax in the past and felt confident, but when I added about 3 new variables to my life in 2018, I trusted the recommendation of a friend and gave Josh a shot! I am sold for life!

...

He not only was super easy to communicate with and discuss my concerns and specific situation, but also quick to respond. I appreciated all the security that goes into sharing files and how simple the entire process was. I even spent the time to "do my own taxes" to see if the service paid off and I still came out ahead. Needless to say, I'm pleased and highly recommend Josh and the Raising Cents team.

read more

Josh and team did a fantastic job on our 2019 taxes. He was very thorough, easy to understand, and answered all of our questions. He communicated throughout the entire process and made things very simple for us. I will be working with him every year moving forward.

...

I would definitely recommend him for any financial services needs that you might have.

read more

This was our first time to have Josh prepare our taxes but it will not be our last. He was very thorough, patient, professional and friendly and the cost was very reasonable. His office has easy access with plenty of parking. Five star experience. Highly recommend.

I have worked with Josh for 2 years now and I will never stop working with him! He is excellent at what he does.

I'm so glad I found Josh!! His professionalism, service and expertise is top notch!

Josh has been fantastic to work with. Along with our business and personal taxes, Josh also handles the monthly bookkeeping. Josh is very through yet patient and explains things in an easy to understand way. Whether via phone, email or text, Josh is great with

...

communicating and his office space is very conveniently located in World Golf Village. Would highly recommend Josh to any business owner or individual looking for tax preparation/bookkeeping services.

read more

Three Brothers Property P.